Featured Service: Airbag Recovery System
Stonebrakers Garage can utilize an airbag recover system which allows us to safely recover and stabilize a truck rollover accident. (Photos below)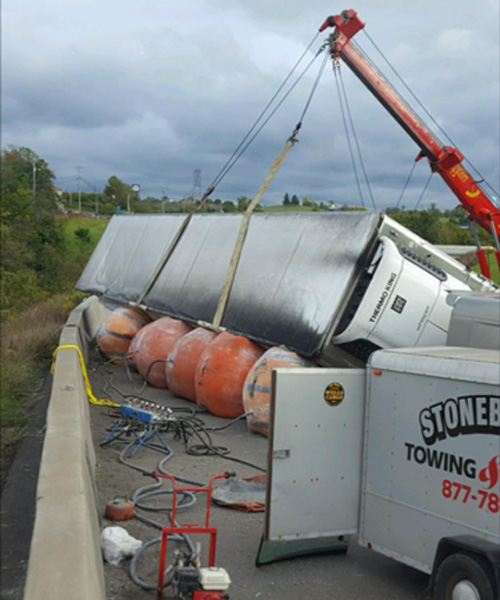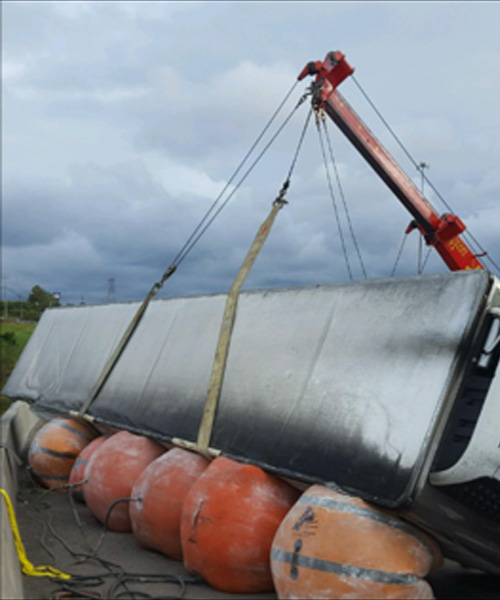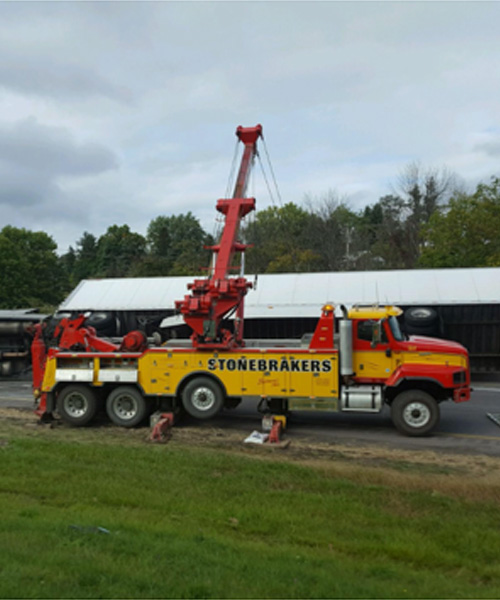 EMERGENCY ROADSIDE ASSISTANCE
At Stonebrakers Garage, we have tow trucks sized to handle all types of towing situations. We have various emergency services and experienced operators that can get you a new battery, give you a jump start, bring you a new tire, and much more.
If you are in need of emergency roadside assistance, then look below to see just a few of the many emergency roadside services the Stonebraker's Garage team can provide to end your emergency and help you get back on the road as quickly as possible.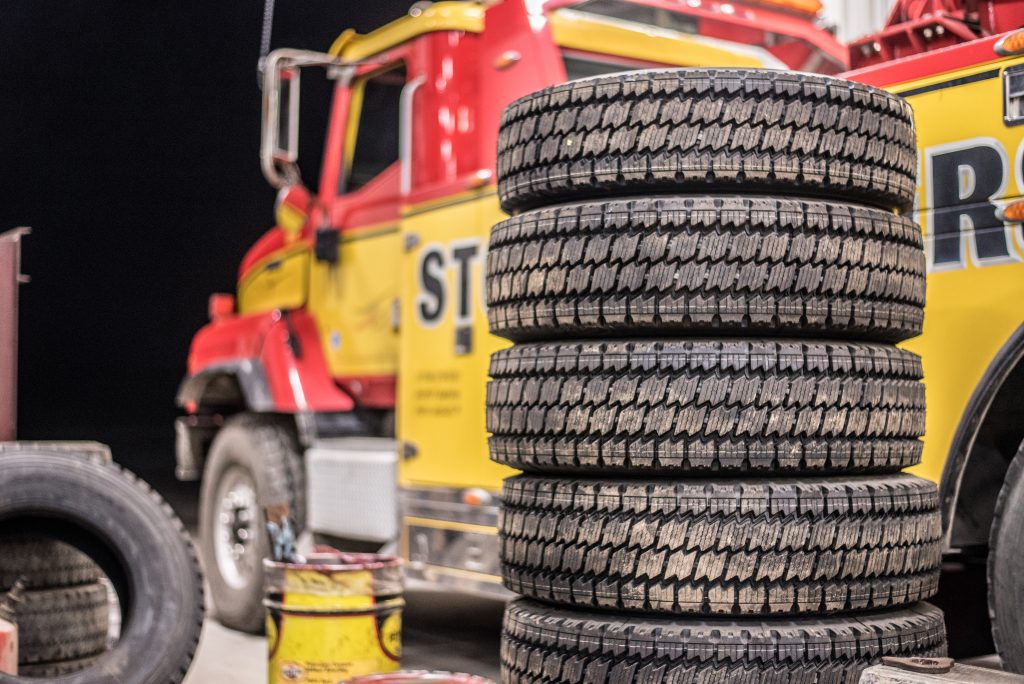 MAINTENANCE
Automotive and auto parts come with a factory recommended service and maintenance schedule. The manufacturer will tell you how often to service or replace an auto part. At Stonebrakers Garage, we offer factory recommended service/maintenance. Our highly skilled auto mechanics offer comprehensive knowledge and experience. At Stonebrakers Garage, all your factory recommended service/maintenance needs are handled with the latest diagnostic equipment. Remember, we work on all American and imported vehicles (either diesel or gas engines).
Fluid replacements
Oil and Filter changes
Tire rotation, spin balance, and pressure adjustments
Inspection of parts and systems – gears, tires, brake pads, belts, hoses, etc.
With higher mileage: spark plugs, belts, timing belts when applicable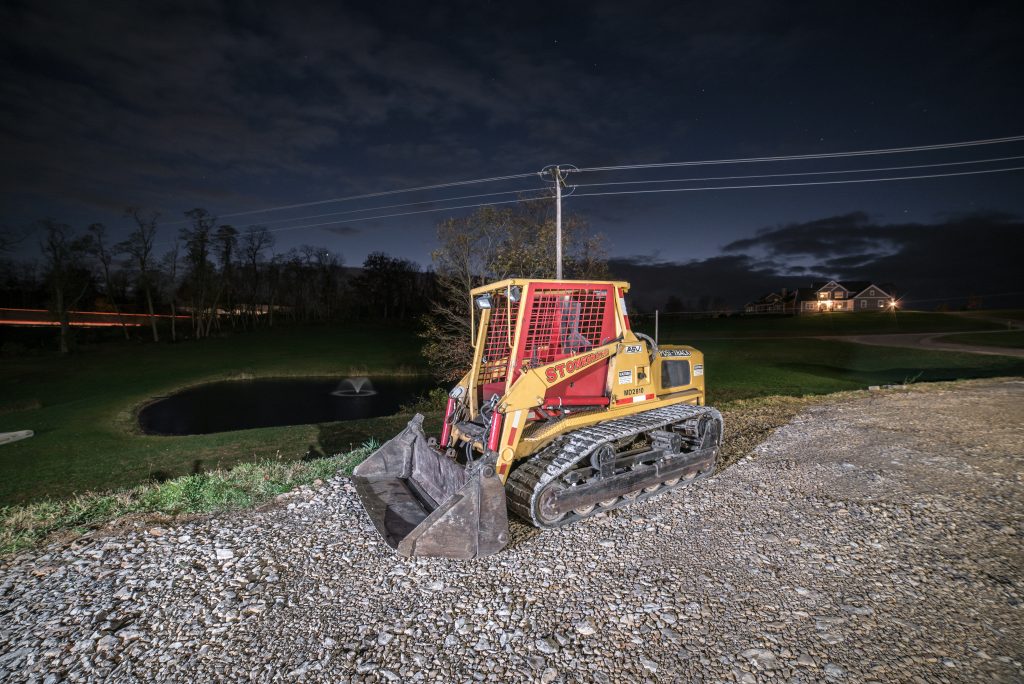 BATTERIES & STARTERS
Have a dead battery? Misfiring starter or alternator? For all of your auto electrical repair and maintenance needs, come to Stonebrakers Garage in Belmont, OH 43718. We service your vehicle with care, providing a high level of workmanship you can trust.
Our auto electrical repair and maintenance services include batteries and starters.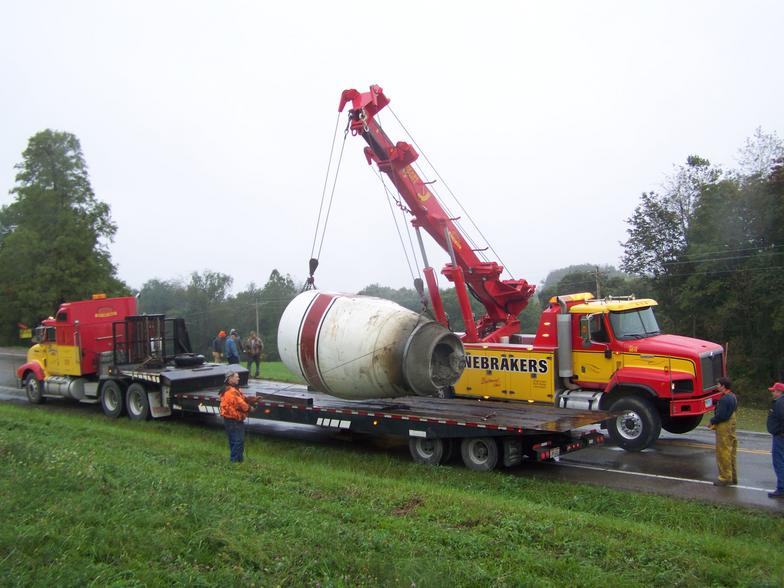 BRAKES & TIRES SERVICE
Keep your wheels moving with the services at Stonebrakers Garage.  We offer most major brands of tires for your vehicle.  At Stonebrakers Garage, we also offer brake pad, shoe replacement and brake repair services.  Other services include rotor resurfacing, caliper replacement, brake hose replacement, brake fluid flushes and maintenance on your anti-lock brake system (ABS).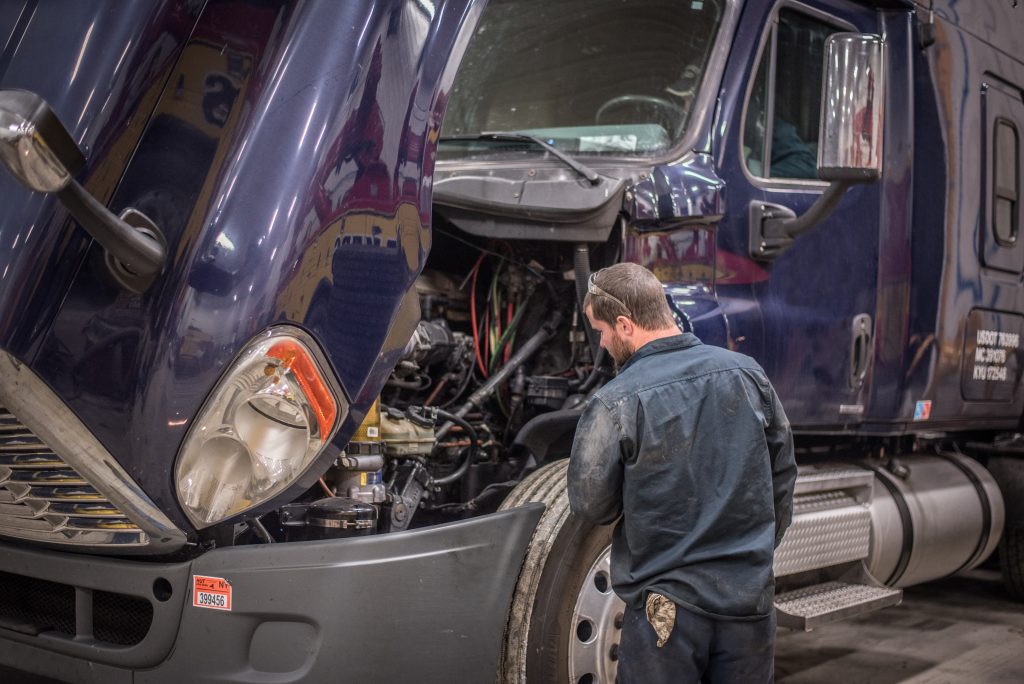 OIL, LUBE & FILTER
To keep running smoothly, your car highly relies on oil, lube, and oil filters. Oil helps in lubricating, cooling, and cleaning the internal engine components. With time, motor oil becomes contaminated. Your car needs an oil, lube, and filter change every three months (or 3,000 miles). When it is time for a lube, oil, or filter change, take your vehicle to Stonebrakers Garage in Belmont, OH 43718.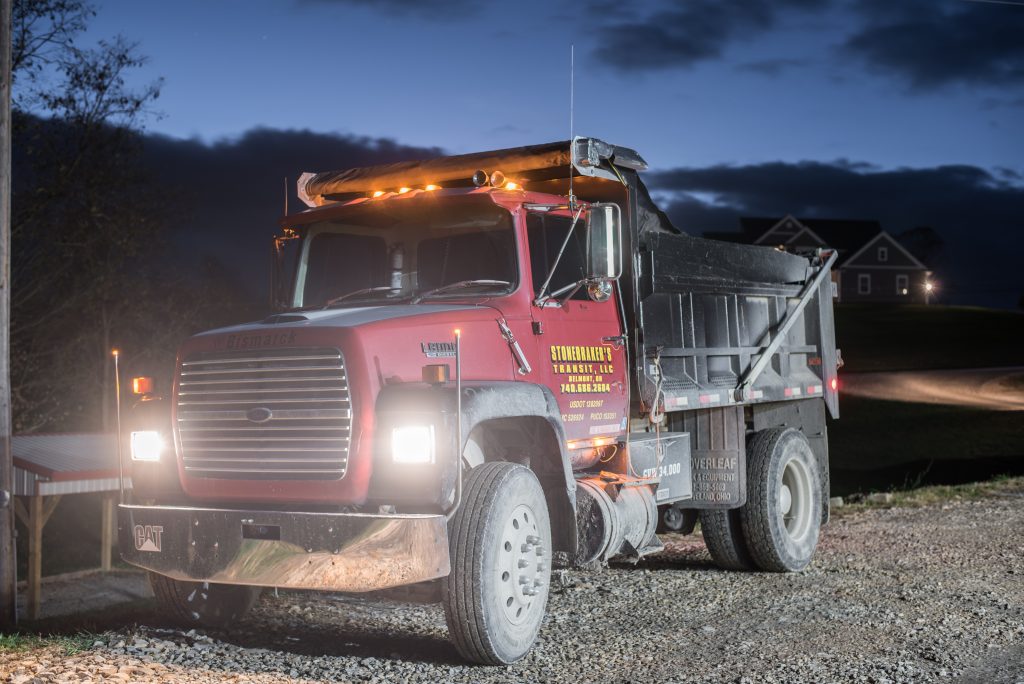 24/7 TOWING & RECOVERY
Our team includes experienced and well-trained professional drivers, each fully licensed and certified to ensure high quality auto solutions. Our flatbed trucks and tow dollies are well maintained and we are continually investing in the latest machinery, tools, and computers to advance our capabilities.
Our drivers and technicians are dedicated to providing you with the most professional service at affordable rates. We work 24 hours a day, 7 days a week, 365 days a year so you can reach us anytime, day or night. Our technicians are available around the clock for providing local and long distance towing and recovery services.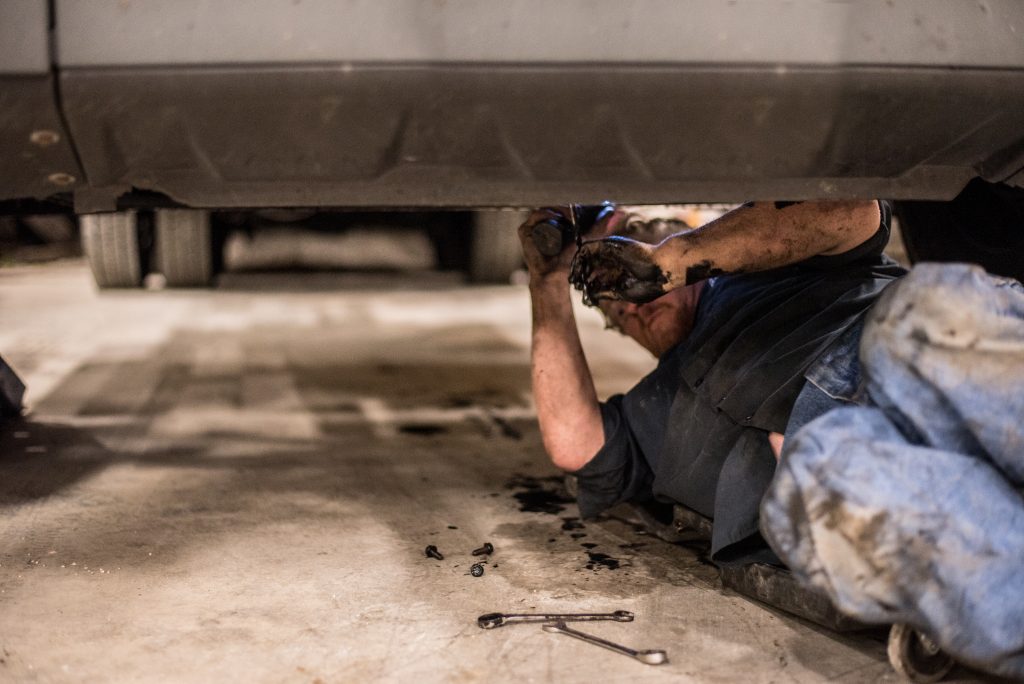 TIRES & SHOCKS
As tires get older, they lose traction and deteriorate from the inside out, increasing the likelihood of a tire bursting. This can cause a rapid loss of control of your vehicle. To have a better performing vehicle, you need to make sure the tires are in good condition. For all your tire needs, contact Stonebrakers Garage today.
Shocks (or shock absorbers) are mechanical devices designed to smooth out rough roads. The devices do this by converting kinetic energy to another form of energy. Properly working shocks reduce the effect of traveling over rough ground, leading to improved ride quality and vehicle handling. When shocks develop problems, driving on poorly leveled roads becomes unpleasant, and your vehicle may sway when turning. To have your vehicle's shocks diagnosed and repaired, visit Stonebrakers Garage today.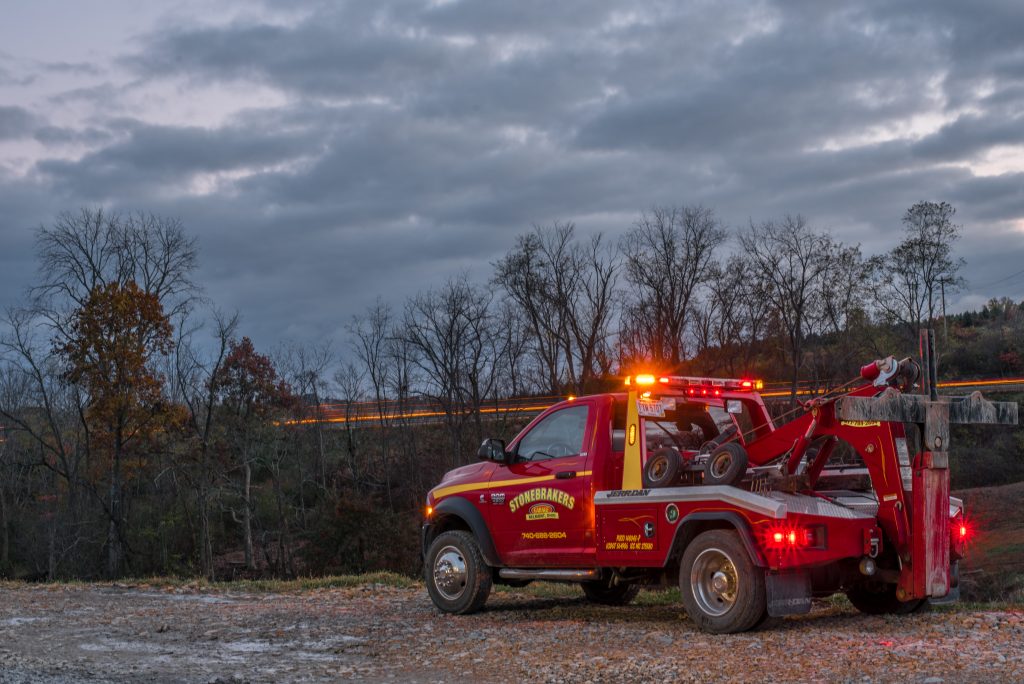 A/C & HEATING
Heating and A/C systems may break eventually with usage, hose pipes may clog and drip if not serviced, causing reduced efficiency heating and cooling capabilities. Regular maintenance will keep your AC system operating at peak performance.  Stonebrakers Garage will conduct a comprehensive evaulation of the heating and A/C system and repair and perform maintenance where needed.  Repair and maintenance services include: Air conditioning, belts and radiators.